116.
$967,500
$600,000-$800,000
05/17/2017
PAE: $600,000-$800,000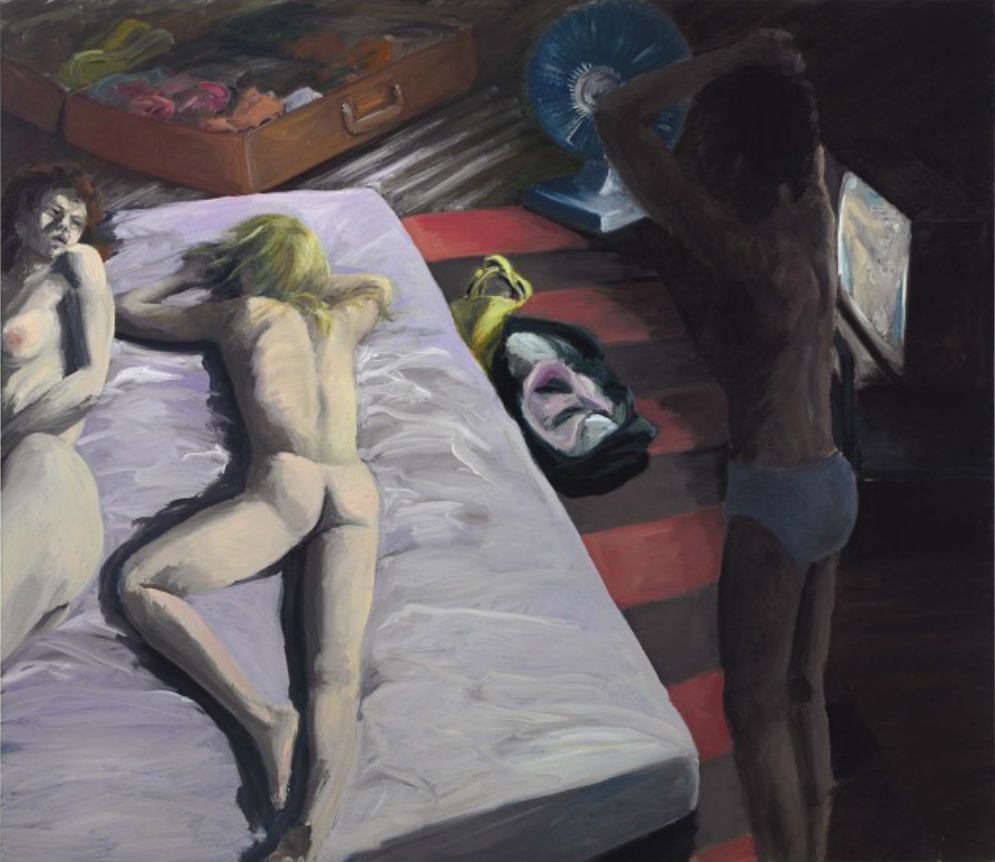 Eric Fischl, The Visit II, signed, titled and dated 'Eric Fischl 1981 THE VISIT #2' (on the reverse), oil on canvas, 68 x 78 in. (172.7 x 198.1 cm.) Painted in 1981. © Images are copyright of their respective owners, assignees or others.
Eric Fischl (born 1948) is an American painter who's large scale portrayals of suburban, middle-class, American life brought him to New York City art stardom in the 1980s. Fischl is part of a generation of artists who pushed for a return to figure painting after the human form had mostly been abandoned by the movements of Abstract Expressionism and Minimalism. His work positions the viewer as theatre audience or as voyeur (see Edward Hopper), witnessing scenes of suggested sexual tension and power struggle in an awkwardly layered psychological drama. Fischl tries to find a dramatic moment where meaning is present. His characters are actors in this drama, often nude, frozen in time, naked and clear for everyone to see. They are frozen or held intact much like the sexual and psychological tensions that prey upon the apathetic. Fischl sees this problem as a result of movement. He remarks, "The middle class is always en route. It's not a rest place. It's not a place where you want to stay, it's a place that wants to continue to grow. And so it's horrified by any reminder of where it came from, and envious of things that it has not yet attained." Often flooded by the brightness of day, a character of truth, Fischl's middle class subjects are exposed eternally, betrayed by their own gazes and gestures, intensely unaware of their situation, typically reclined or in dream-like wandering. Fischl discovers these moments, by painting and repainting layers of characters and dramas, one on top of another, in and out of the scene, until the work arrives. Paralleling the removal of the human body from art history, Fischl's work depicts another exclusion. An exclusion of the all-too familiar, of honest human interaction removed from daily suburban American life, and as media provoked surrogate, hidden dramas that haunt from beneath the surface. Eric Fischl is represented by Mary Boone Gallery. See also Sally Mann, David Salle, Cindy Sherman, Neo Rauch and Julian Schnabel.